Fenners Property Practice Group
Fenners' Property Practice Group offers specialist expertise across a range of commercial and private property matters. We look to balance the rigour needed to understand the law with a healthy dose of pragmatism and common-sense. We recognise that clients want practical answers to their concerns, whether they are developers marketing a site, neighbours in dispute, landlords burdened with a defaulting tenant or tenants faced with an unreasonable landlord.
The ability of our Property Practice Group is reflected in the legal directories: The Legal 500 recommends as many property lawyers from Fenners as all other chambers on the South Eastern circuit added together. Based in the heart of East Anglia much of our work is focused on rural law: Bruce Monnington and Andrew Gore are the only agricultural law specialists identified by Chambers' Directory in the south or east of England.
Whilst much of our work is advisory we appear in the courts at all levels, as well as all property tribunals, and are happy to conduct site visits in order to provide advice.
Freehold property:
Drafting and interpretation of documents
Sales of property, including enforcement of agreements
Issues relating to title
Land registration
Restrictive covenants
Options
Mortgages and mortgage possession claims
Rights of way and other incorporeal rights
Adverse possession
Trespasses and nuisances
Boundary disputes
Common land and town and village greens
Property rights in marine and inland waters
Leasehold property:
Commercial leases
Agricultural holdings & farm business tenancies
Assured & shorthold tenancies
Council and housing association tenancies
Rent Act tenancies
Long residential leases
Leasehold enfranchisement & management
Service charges
Commonhold
Tied houses
Trusts:
Express trusts
Informal trusts & estoppels
TOLATA claims
Clubs & unincorporated associations
Charities
Pensions
Listing of barristers within our Property Practice Group
Andrew Gore
Year of Call: 1973
Martin Collier
Year of Call: 1982
Araba Taylor
Year of Call: 1985
Alasdair Wilson
Year of Call: 1988
Clive Pithers
Year of Call: 1989
Bruce Monnington
Year of Call: 1989
Anthony Tanney
Year of Call: 1994
Caroline Allison
Year of Call: 2002
Charles Snelling
Year of Call: 2005
Elizabeth White
Year of Call: 2006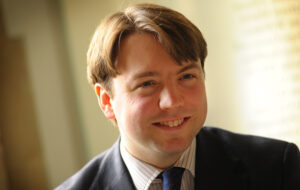 Liam Varnam
Year of Call: 2007
Iain Bain
Year of Call: 2007
Davide Corbino
Year of Call: 2012
Clare Gould
Year of Call: 2014
Anne Hogarth
Year of Call: 2018
Oliver Fuller
Year of Call: 2018
Nick Mason‑Williams
Year of Call: 2021
Contact the Fenners Property Practice Group
Get in touch to discuss how we can apply our legal expertise in property matters to your benefit.